Coaching lawyers, accountants and executives to operate at peak performance. Come experience the powerful difference coaching can make in your career and life!
Working with a coach, whether you're an attorney, accountant or athlete, greatly enhances performance. Coaching is a partnership designed to elicit powerful solutions to increase existing strengths and address any performance-related concerns at any level.
Together, we identify and tackle areas of your professional where you are stuck, stymied or stagnant and create an action plan to improve them. Whether it's getting more clients, making more money or finding time in your schedule, it can be done.
Don't wait. Take the first step to achieving your goals and dreams.
Set up a FREE initial consultation. Contact me at 215-696-3079 or send me a message.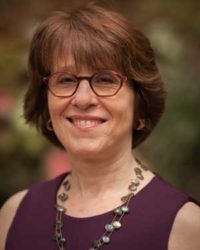 Dena Lefkowitz, Esq., PCC
I am a professional coach with a national practice, helping clients in all walks of life achieve career satisfaction, polish marketing skills, increase confidence, improve work/life balance and rediscover their sense of purpose and joy. During my 20th year of practicing law, I made the decision to become a coach. After reinventing myself several times and transitioning from deeply unhappy lawyer to one with a great sense of purpose and direction, I wanted to help others do the same in their careers and lives. I am certifed by the International Coach Federation and a former board member of the Philadelphia chapter. I have successfully coached a best-selling author, lawyers, accountants, and chief executives in many industries. I graduated from Temple University School of Law in Philadelphia and the College of Executive Coaching in California.
I am regular contributer on The Legal Intelligencer. Read my latest articles:
August 14, 2019
Back when I was practicing law, I had the privilege of arguing before the Pennsylvania Supreme Court. The court was six hours away, and my boss directed me to leave two days prior rather than just one.
[…]
May 16, 2019
If I told you that I have a product that will give you more energy, help maintain a healthy weight and improve your mood and performance at work, would you be interested? Might you pay money
[…]
February 25, 2019
When I was a young lawyer, I mentioned a hobby of mine in front of my boss, something I did in my free time. My boss, the managing partner of the firm, narrowed his eyes and
[…]