Coaching the Laws You Didn't Learn in Law School
In law school, they taught you the law. What they didn't teach are the laws to succeed and thrive as a lawyer.
Many attorneys are living in litigation against yourselves and putting your own needs last, whether it be neglecting to build business relationships, failing to implement a marketing plan, sacrificing well-being, or lacking the confidence to step up to the career you really want.
If you are committing acts of negligence against your career, you may need to learn some new laws so you can win in your own court.
Through coaching, we will:
determine your goal(s)
assess your situation
collect data
map out a plan with benchmarks for success
establish metrics for measuring attainment
implement the plan by creating achievable actions steps
celebrate your success as you move into your ideal career and life
Consider this a summons for you to appear in your career and life!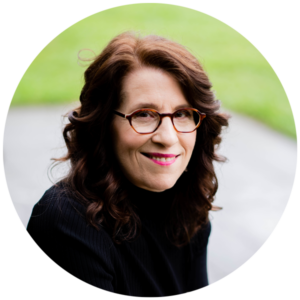 Dena Lefkowitz, Esq., PCC
I am a professional coach and former lawyer with a national practice helping attorneys and executives increase career satisfaction by developing marketing strategies, increasing self-confidence and learning essential skills for leading others. My clients, who are as varied and diverse as can be, all share one common trait – they want to be proactive in designing their careers and lives.
I know a lot about the search for professional and personal fulfillment. Initially, I hated being a lawyer and thought I'd have to leave the profession in order to be happy. Happily, that wasn't true. I just needed to find my right fit. I loved the second half of my legal career when I was general counsel to a school district and chief counsel to a commonwealth agency where I got to lobby lawmakers, testify in Senate hearings, and argue before the Supreme Court and Commonwealth Court of Pennsylvania.
After reinventing myself several times and transitioning from deeply unhappy lawyer to one with a great sense of purpose and direction, I wanted to help others do the same in their careers and lives. I decided to become a professional coach for lawyers.
I am certifed by the International Coach Federation and a former board member of the Philadelphia chapter. I have successfully coached a best-selling author, lawyers, accountants, and chief executives in many industries. I graduated from Temple University School of Law in Philadelphia and the College of Executive Coaching in California.