Distinguished Favorites: Independent Press Award 2023
How satisfied are you with your legal career? Do you struggle to build a practice, make partner in your law firm, or achieve a promotion? If so, Winning in Your Own Court provides winning strategies to become a rainmaker and influencer. Perhaps you don't like practicing law and feel stuck. Winning in Your Own Court offers a model for career transformation. And, if you love the law, it shows you how to rise to the top. Most lawyers don't realize law school is only the first step toward a fulfilling career. They learn to think like lawyers but are left without a roadmap for a successful, satisfying career. Author Dena Lefkowitz bridged that gap for herself, has taught these missing lessons to hundreds of lawyers as a professional coach, and laid out her processes and techniques in this book. In Winning in Your Own Court, she shares 10 laws she developed during her 20-plus years as a successful attorney and subsequently as a coach.
From Independent Press Award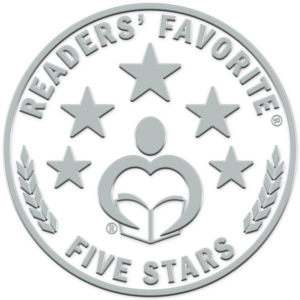 "Winning in Your Own Court: 10 Laws for a Successful Career Without Burning Out or Selling Out by Dena Lefkowitz provides a step-by-step guide on designing a rewarding and satisfying legal career. The ten laws start by assessing your current situation and guide you to look before your next career step. You will learn how to explore options and hone your mindset and skills while leaving self-limiting beliefs and socially constructed expectations behind. Lefkowitz acts as your coach, walking you through ways to take responsibility for your work-life well-being. She speaks from experience, being a trained lawyer who has changed careers several times to now be a coach. She draws on examples from her journey and includes case studies of her clients. The relatable stories range from extroverts to introverts, workplace bullies to people-pleasers, and corporate climbers to socially driven not-for-profits. Winning in Your Own Court offers a clear, easy-to-follow format, and each chapter includes inspiring quotes and a summary of salient points of the law. Readers can confidently shift from a career by default to a career by design. Written for lawyers, the book is equally applicable to any professional. You will rediscover the passion in your heart that was there when you started your journey but perhaps now does not burn so brightly.
Winning in Your Own Court by Dena Lefkowitz is filled with best-practice research, lots of humor, and challenges. It debunks several decades of myths found in law careers around questioning billable hours and sacrificing happiness and purpose. It picks up where professional training ends; these ten laws were not taught at school, nor were the essentials for success like emotional intelligence, often referred to in the field as soft skills. No stranger to challenge, the author grew up in an Orthodox Jewish family where she questioned traditional women's roles in the world. She learned what it feels like to be excluded and relegated to the men's section both at home and work. Rather than remaining unhappy or feeling powerless, she chose her path in the legal world and now coaches and inspires others to do the same. If you are feeling the tension between who you are and where you are working, Winning in Your Own Court is a must-read to take charge and design a career you will love."
Review by Dr. Jordan Alexander for Readers' Favorite
"More importantly, she provides tools for helping lawyers choose the best path at each career crossroads. In "Winning in Your Own Court," Dena Lefkowitz helps readers re-envision and reinvigorate their careers and their lives."
Excerpt from Law.com
"Humane and introducing actionable options for career renovations, Winning in Your Own Court is a holistic career guide to remedying difficult work situations by ensuring that one's career goals match one's life goals."
Excerpt from Foreword Reviews
"Lawyers in particular will appreciate the author's lessons, but others will glean important insights as well."
Excerpt from Kirkus Review
"Her voice is reassuring, and as she shares the anxieties and mindsets her clients bring to their coaching session, she comes from a "been there done that" stance that reflects her empathy and understanding of what lawyers face when considering a career change."
Excerpt from Blue Ink Reviews